Your eyes do not deceive you! This right here my friends is my one hundredth blog post!
Obviously it's an occasion I simply couldn't miss so I'm going to be celebrating in style! With virtual bubbly!
One of the fantastic things I've found about blogging is something which I often hear other bloggers talking about. It's something which I didn't necessarily expect to happen but its something which has made the whole experience so much more enjoyable. Yep you guessed it…it's YOU, my fellow bloggers!
Blogging has given me the opportunity to connect with so many like minded people from all different corners of the world. People who inspire me, who I look up to, who motivate me and people who I can relate to.
As a homage to these individuals I want to dedicate my one hundredth blog post to them. These are some of my favourite bloggers. Some have offered me support and advise while others have given me the inspiration to keep going. So in no particular order – because in my eyes your all fabulous – here are 100 bloggers who I insist you pay a visit to!
I hope you've enjoyed the festivities and thanks for popping by! Don't forget your virtual cake 🙂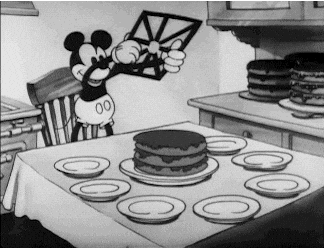 *A message to the 100 bloggers mentioned. I originally planned to link back to all your blogs individually. Once I started writing the post on my laptop from 1983 it soon became apparent how long it would take. Instead I opted to share your twitter handle mainly as it was the most convenient but also as I know all of you have links back to your own blogs on Twitter. I apologise on behalf of my shitty laptop and offer you a funny gif as compensation…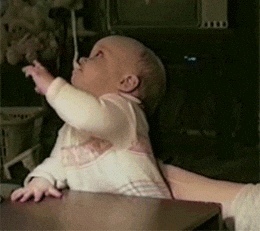 ---
Did you like this post? If so then please share it
Please don't forget to follow us
Facebook | Twitter | Instagram | Bloglovin

If you've got a sec, please leave us a comment because we'd love to know what you thought!
---
My Favourite Linky's