Since becoming a parent I've learned a lot. I can now change a nappy in the front seat of a car in under two minutes, I can perform most everyday household chores with only one hand and I know that the optimum temperature for a baby's bath is 37C. It's been thirteen months since my transition to motherhood. In that time I've discovered a lot of vital knowledge about babies but I've also learned a hell of a lot about myself!
I'm not very squeamish
Poop, vomit or wee. You name it and I've had it on my face! I've dealt with that many poonami's that even washing my hands is a luxury! Pass me a wet wipe and I'm good to go.
I like wine
OK so this was something I already knew, I just didn't know how much! Without sounding like an alcoholic wine gets me through those difficult days. You know the ones I'm talking about! Where your child has a cold and they've napped for a total of twelve minutes and twenty three seconds. You've eaten a multi-pack of Kit Kat Chunky's, there's only one nappy left and for the fourth day in a row you still haven't had time to wash your hair! Knowing that you can pour yourself a small large glass of wine at 8pm 7pm is enough to prevent you from losing your shit and hiding in the wardrobe!
I can survive on very little sleep and strong coffee

Rory may sleep for thirteen hours a night but Mommy's lucky if she gets six. Through no fault but my own I'm your stereotypical example of Mombie! I stay up way past my bedtime, aimlessly scrolling through Rightmove looking at houses I'll never be able to afford to buy just because it's the only time I get to myself. I then spend the next day snorting coffee granules while half heartedly searching for the Sky remote which I've put in the fridge.
I don't like to share my food
Now I'm a mom I enjoy the simple pleasures in life like showering alone, wearing white and eating a meal all to myself! A bacon and egg butty isn't the same once your toddler has stolen half your bread and licked your bacon!
I have very little patience
It's something which I'm trying to work on but I find keeping my cool very difficult after repeating the same three things over a thousand times a day. I mean seriously at what age to kids realise it hurts if they close the toilet lid on their hands??!!
Everyday's a school day when it comes to parenting and I've still got a lot to learn. I may never get that 'super mom' status but I'm wearing my learner plates with pride.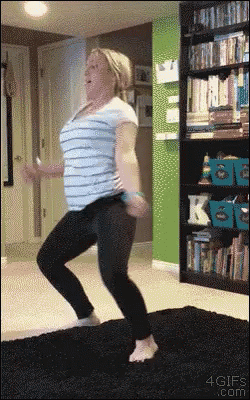 ---
Did you like this post? If so then please share it
Please don't forget to follow us
Facebook | Twitter | Instagram | Bloglovin

If you've got a sec, please leave us a comment because we'd love to know what you thought!
---
My Favourite Linkys