Once upon a time bank holidays were all about getting away. Catching up with friends, drinking one too many and not feeling guilty about spending Sunday in bed. Add your offspring to the equation and suddenly the outlook doesn't look so promising!
Going to the pub…
Before the arrival of your darling children you'd spend your bank holidays drinking a shit tonne of alcohol. Regardless of your responsibilities – or should I say lack of – it's inevitable that at some point you'd regret drinking so much. But you needn't fret because the bank holiday brings with it an additional day. There's no need to feel guilty about spending that day hugging the toilet bowl while promising your liver that you'll never drink again.
Once the kids arrive the pub doesn't seem so appealing. Sure everyone's leaving work and the sun is shining (who I am kidding). You may not have seen your beloved child all day but you've got the rest of the weekend, right? Nothing seems more alluring than sinking a few beers and laying the working week to rest….well STOP right there! What might sound like a brilliant idea now will not sound so fantastic at 6am when you're attempting to change a shitty nappy and simultaneously searching YouTube for an episode of Peppa Pig that you haven't watched at least nine million times!
Getting away for the weekend…
Remember the days when a bank holiday actually meant a holiday! A luxury spa retreat, a shopping break in the city or a weekend away with the girls. You'd arrive back at work with the bank holiday blues but at least you'd made the most of your time away.
Fast forward however many years and you're a family of three – or more. Now getting away involves:
1. Finding child friendly accommodation – easy to the inexperienced, surely you'd just book a family room? Wrong! How do you plan on spending your evening in the confines of a family room while your toddler sleeps 12 inches away from the TV?
2. Packing at least half of your worldly possessions to cover every possible eventuality (this includes severe nappy rash, numerous poonamis, extreme snow, constipation & growth spurts…do I need to continue?)
3. Preempting traffic. It isn't a bank holiday unless you get stuck in traffic but preparation is key! One traffic jam with no rations and it'll scar you for life.
4. While there's no doubt that you'll have a lovely time, don't kid yourself – it isn't a holiday! On the bright side at least returning to work on Tuesday will be that little bit easier.
Late night movie marathons…
Back in the day bank holidays were the perfect excuse to binge watch Netflix. Catching up on your favourite box set or watching the latest must see flick, the weather may be dismal but the TV has your back. Getting a few mates over and sharing a pizza could give any night on the town a run for it's money.
All parents know that with a late night, comes an early morning. It's basically the universe taking a great big shit on you for daring to live a little. You know that as soon at that clock strikes twelve, you better hot foot your ass to bed. Never mind your carriage turning into a pumpkin, when your unappreciative toddler wakes at 5am demanding porridge prince charming will be the last thing on your mind. You'll need at least two max-sticks for each eye and several cups of STRONG BLACK COFFEE!
Glorious sunshine…
Pass me the carrot oil and put me out to bake. Wishful thinking maybe. Even if the sun did decide to make an appearance my ginger skin doesn't permit tan. Nevertheless who ever complained about a sunny bank holiday?
Parents, that who! Clearly these childless sun worshiping folk have never attempted to smother a toddler in factor fifty and send him off with a hat on his head. Had they ever ventured down this treacherous road, they would know that the end result is an extraordinary meltdown and that's just from the mum!
Rainy days…
So maybe you're slightly disappointed. Your plans to spend the weekend in some hipster beer garden are a wash out but not to worry. Why not spend the day finishing your book or whipping up your famous lemon drizzle. If neither of those tickle your fancy then why not challenge your better half to a friendly game of scrabble?
Board games and small children do not mix. Scrabble may seem like innocent Sunday afternoon entertainment but in reality it's a choking hazard waiting to happen. As a parent rainy days are all about housework. Catching up on the washing and ironing. Bank holidays just happen to make it that little bit easier. With an extra pair of hands around the house you can make light work of the everyday chores.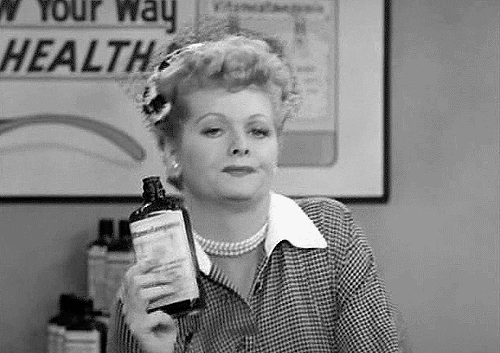 Enjoy your bank holiday however many children or units of alcohol it may involve!
---
Did you like this post? If so then please share it
Please don't forget to follow us
Facebook | Twitter | Instagram | Bloglovin

If you've got a sec, please leave us a comment because we'd love to know what you thought!
---
My Favourite Linky's